You may have heard about the consultation last month, launched by the Department for Transport (DfT), looking for evidence and feedback on a range of options that would relax current rules around the testing of HGVs for those operators participating in the DVSA's Earned Recognition scheme.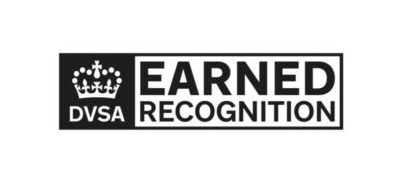 Around 10% of all UK's commercial vehicle fleet is said to be benefitting under the DVSA's Earned Recognition (ER) scheme. The voluntary scheme focuses on specific safety and compliance KPI's that are shared with the DVSA. The benefit to the operator being reduced likelihood of roadside stops.
Did you know Descartes SmartAnalysis client, Staples Vegetables, was the first to be enrolled and accepted into the Earned Recognition Scheme? Being a ER approved partner, SmartAnalysis has been an invaluable tool for many operators to participate in the scheme and improve their safety and compliance.
Read about Staples Vegetables here.
Following conversations with various stakeholders; including ER operators & trade bodies the DfT has identified 3 potential options that would see amendments to the heavy vehicle annual testing regime, reducing the burden for ER participants.
Important to note that the department emphasised that "These options are not considered to be government proposals," and are merely "suggested options that require more understanding of their potential benefits or disbenefit."
Potential Options:
Increase time between tests for Earned Recognition operators
'delegated testing' – would allow ER operatoes to test their vehicles and trailers by default, but at the existing frequency
Reduce content on annual test for ER operators, such as removing items covered in routine inspections and/or those that could be effectively monitored by in-vehicle systems
As an addition to the 3 options above, being consulted on currently is a proposal that DVSA could focus its service improvement on ER operators, minimising test burden, would requiring changes in law through the DfT. These could be in the form of improving access to ATF slots for ER fleets.
The consultation is still open and you can get access here, along with further information on each option being considered. Consultation closes on the 9th June at 11:45pm.