Operator receives a two-year disqualification as an Operator and Transport Manager from DTC (Deputy Traffic Commissioner) Nick Denton.
The story starts back in 2017 where Leicester-based operator had their restricted licence revoked following a DVSA visit that found minimal maintenance records and driver defect reports, no forward planner and no evidence of any brake checks. On top of this they also received fixed penalties for tachograph offences.
Four years on, April 2021 DVSA carried out a desk-assessment of the maintenance compliance systems of the current licence. This visit left them unable to find sufficient evidence of meaningful brake testing, no evidence of a VOR (vehicle off-road) recording system and some preventative maintenance inspection (PMI) sheers were not signed off as roadworthy.
The operator offered multiple assurances of better compliance performance and no further action was taken by the DVSA. Amongst the assurances were that, in future, they'd keep a register of wheel changes.
The tale continues…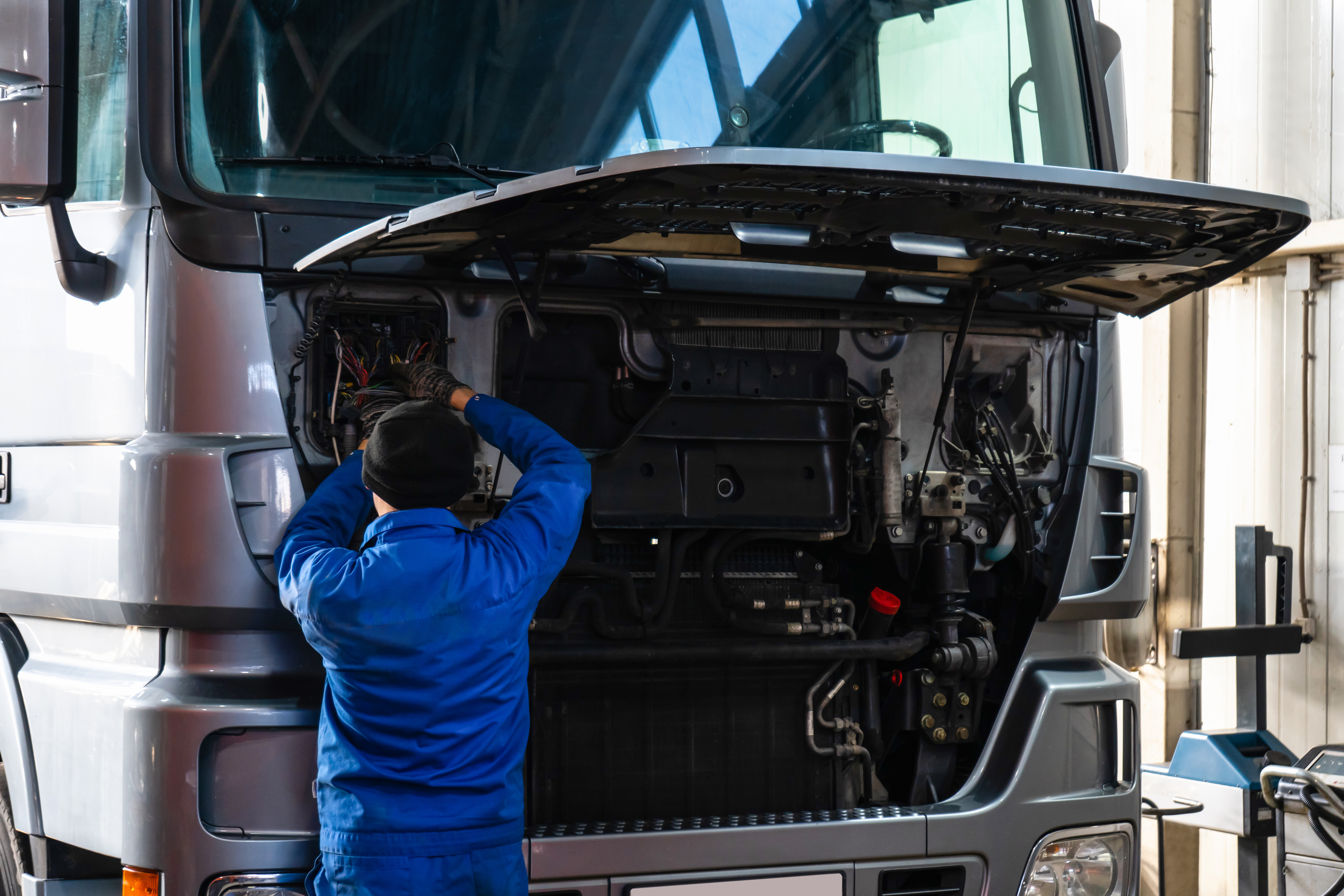 June 2022, one of the operators' vehicles lost both wheels from a nearside rear axel whilst transporting passengers and was issued with an S-marked prohibition. The vehicle failed MoT testing to clear the prohibition for having wheels of a different size, and for an electrical fault.
Subsequently, a DVSA visit found no record of brake temperature readings – nor a place to record them in the PMI records at all. They were also neglecting to read and record tyre pressures and tread depths. Furthermore, PMI records were not signing off the vehicle as roadworthy and the maintenance provider was only being used to identify defects and not repair them. No evidence of remedial work being carried out. No VOR system (when a vehicle is declared off the road)in place and on top of this the operator themselves did not understand the obligation to report incidents affecting safety to the DVSA.
A vehicle was issued with an immediate prohibition when presented for MoT for, among other things, a tyre over 10 years old, a dangerous defect with the parking brake and excessive emissions.
With all the focus on maintenance and especially tyres you'd have thought the operator would have sought out a better way to maintain their fleet – SmartCheck would be our recommendation!
But this story doesn't end with lack of compliance of maintenance. Prior to the inquiry, DVSA Traffic Examiner Anita Barwell assessed compliance with drivers' hours and tachograph requirements. It was noted that vehicle unit and driver card downloads had exceeded the maximum 90 and 28-day interval period, respectively. It was clear that recent downloads had only taken place once data was requested and that no analysis was being done by the operator/ transport manager.
Making the revocation and disqualification orders, the DTC said that shortcomings in compliance were identified by DVSA's desk-based assessment as early as April 2021, but were simply not acted upon by the operator. The absence of a wheel torque register was commented upon in April 2021, as was the absence of a VOR record. Although the operator replied that he would address these issues, he did not. A vehicle lost two wheels a year later. Almost another year after that wheel loss incident, they still did not have a torque register and was using a spanner, rather than a calibrated torque wrench, to tighten wheel nuts. Astonishingly, proper VOR records were still not kept.
Despite the previous licence being revoked back in 2017 for failure to keep proper tachograph records, the operator was still failing to download data in the required windows and had not been doing any tachograph analysis.
Safe to say this operator is in need of more than just SmartAnalysis for their tachograph compliance requirements. Not sure even remote downloading would solve the habitual lack of regard to safety and compliance. Another case of the DVSA taking action to uphold standards and reputation in our industry.